I was forced to my break-up, and I didn't recognize myself anymore.
Separation that took us to the divorce. I will not bring the reasons for this, because is too recent to be healed, but I can say that I try to be the best husband of the world. There were a lot hitting me personally, and I think that the side effects of those hits where a late punch to the liver. I can mention those problems, is normal. Before I continue, I don't want you to think that this is a way of self-pity, no. It's not easy to admit these.
First of all I start with that beautiful lady and I concentrate myself on please her. That was the first biggest mistake. I consciously and unconsciously get separated from my life-time friends, we were friends since kinder-garden until today. I get away from them because she didn't fit with them, she didn't like them that much. When you're in love, you do anything for that love. That build up and rush with it my passion to writing, music and reading.
It's normal that friends get behind when people start a new relationship.
I stopped writing. I used to write a poem every two days, and I stop to spend more time with her. Start to do what she liked, hang-out more with her friends and so on. At that moment it never bothers me, was in love with a beautiful woman and love her. Step-by-step I become what she wanted from me. The problems beneath that were the responsible of the building-up the bomb that bring the break-up. I was depressed sometimes and frustrated in the majority of the time. I talked about one time, but she didn't put too much interest on the thought that I was depressed, she talked about a psychologist and that was it. Never talk about it ever again, I keep it in secret.
Also, was frustrated. I'm an athletic trainer, I went to the university to become one, worked hard to get better and better and achieve all goals I had in my mind. I did, I accomplished every one of them. Why I was frustrated? Economically. Worked for a university for $750 a month, reality hits, $697.89 was the real paycheck. Had to pay for a car, cellphone, and living. Had to move around, started to work for a baseball team on Sundays, two seven-innings games in a day for $80 from the owner and $2 per players, not all them paid me, every Sunday was $120 earnings. In that way I keep my finance on the line. Then I started to work at the Puerto Rico Women's Basketball Team for $650 that years later became $750. It paid during the preparations and the tournament, the earnings weren't consistent. Worked hard and no overtime, underpaid, undervalued and demanding.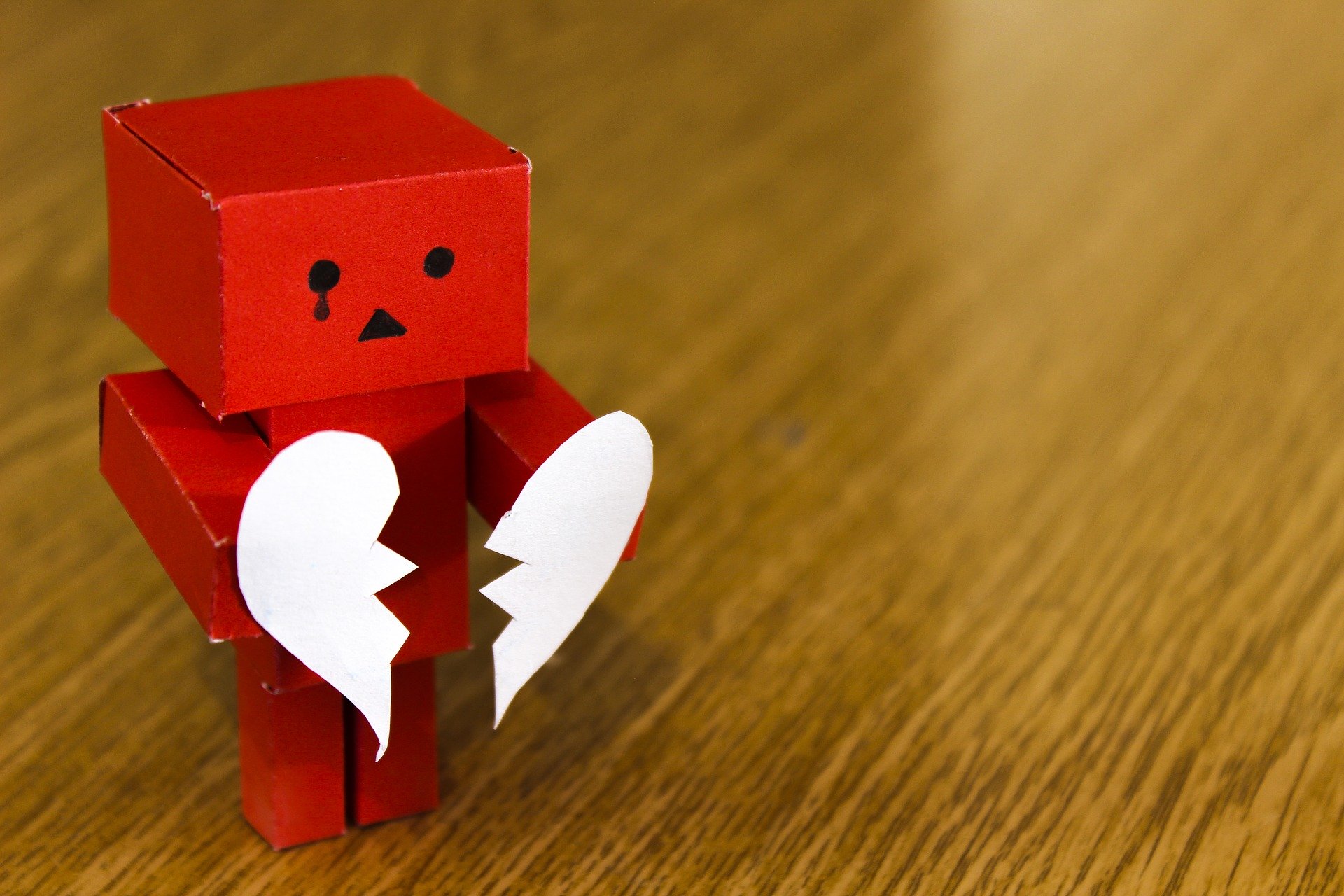 That got to the boiling point inside of me that I quit on them and started a part-time job on a warehouse, got back to work at the university in a better job offer. Good enough, was temporarily and end up unemployed. Worked with the National Team for months and when that end, Hurricanes Irma and Maria hit the island. My wife, in that moment, was fired from her job, so I need to find something quick, getting to work at MillionAir. A decent job, cool, interesting, but not what I was looking for. She got a better job and grow at a fast pace and end up earning twice of what I did. She talked about it sometimes, that I need another job, study, grow, and don't getting stuck in the same place. I try, I try so hard, at one point I have had applied to 46 jobs applications on Indeed and didn't receive a single call. Depression hit again.
It's never easy to talk about depression, recognize it and look for help is a brave step.
This time was different. She helped me to get some help to deal with it. I went and got helped, months later I was normal again. Frustrated, but OK. I didn't tell her that because she probably thought was an excuse for being in a "comfort zone", she called that. Wasn't a comfort zone, was a frustration of trying hard in something I love and got an education on it and not been able of generate enough earnings to live a normal life and enjoy my free time. MillionAir give me that, time to spent with her, sustainable incomes and a job security, not enough for us. She demanded more and I knew it wasn't what I look for. Again, applications were submitted with no calls or offers. She decided to end our relationship abruptly and under the excuse that she was tired of being my support and solve my problems.
Well, in that moment I fall, hard. Hard enough to find myself on a situation that I didn't have a way to handle what happened. I find out in that moment that I wasn't who I think I was through those years. Disconnected my own person from my brain and lived automatically. Hard. I recognize that wasn't who I wanted to be, my dreams were there, accomplished, but in her hands, and she wasn't counting with me from now on. What I should do? What I'm going to do? I embrace my life to be her husband and not Victor.
You can't forget about who you are and where you want to go. Love have to come from that person who decides to go with you in that adventure.
Hard to say, weeks later I'm writing this to recognize that my biggest mistake was to disconnect from who I was before I started my relationship with her. I stopped being who I was, stopped doing what I like, and get use to the dreams accountable with her and not mines. Leaving friends behind, I can tell you this now, never leave your friends apart for nobody. The smallest dreams you have, you have to live it, if that person do not support you, it's not the one for you. Hard to tell, but it's the real truth. Now, I'm getting back to my old habits, re-inventing myself, changing my job, learning, and willing to try what I never thought to do. Find out that I don't manage easy sudden changes in my life, and that changes are one part of my life that I feel fear and doubts. Forced to change, I decided, let's go for it.